Breeding:
Once a litter has been born, I will post them on the nursery page and also advertise them locally.
They will be available on a first conact first serve basis as I am no longer using a waiting list.
I am only averaging 3-4 litters a year now as I have downsized my herd. Check back often if you are interested in a guinea pig.
Can you guess which sow is pregnant?
If you guessed the red sow on top, you're right!

You can see by her pear shaped body and
bulging midsection that she is heavily pregnant.
She gave birth three days after photo was taken.
All pregnant sows are different and of course the number of pups in their belly will account for their size while pregnant.
This sow is young and this was her second litter. She is not overweight and this litter consisted of only two pups.

Click on the videos below -
Corny but cute!
click on Peruvians to see video
Click on White Cresteds to see video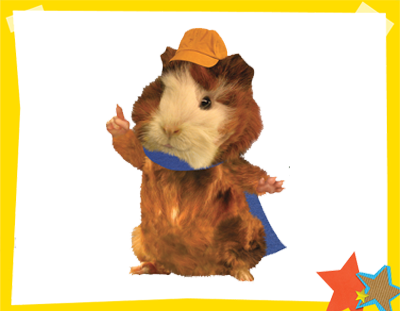 *Please note that once your pet is in your care, you are responsible for it's health and well-being and I will not be held responsible for death or illness unless verrified by a certified veterinarian that the cavy suffers from a congenital defect. In that case, verification by the vet is required and you will be entitled to a new cavy of equal value when one becomes available.